November 16, 2018
Young Adult is a booming genre. To keep things simple, in The Schulz Library we group YA and Middle Grade books. Either way, it is a popular section!
The top five books checked out from the Young Adult section are:
Librarians past and present have their own favorite works in the Young Adult section.
Bridget Comeau '15 typically creates silent comics, similar to Owly by Andy Runton. Her enthusiastic picks are Boxers and Saints by Gene Yang (First Second, 2013) and Mermin (Book One: Out of Water) by Joey Weiser (Oni Press).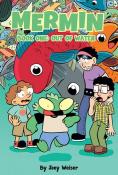 Past librarian Jarad Greene '17 selected Friends with Boys by Faith Erin Hicks (Square Fish, 2015). As Jarad puts it, "It's a contemporary YA with a paranormal twist that perfectly balances humor, drama, and spookiness. Hicks's brushy art is dense and alive, with excellent character acting and decompressed emotional moments."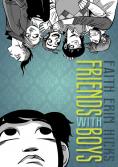 Past librarian and writer of this post Angela Boyle '16 is another big fan of Faith Erin Hicks, but one of her favorite graphic novels is I Kill Giants by Joe Kelly and J. M. Ken Niimura (Image Comics, 2009). This is a heart-wrenching story about a young girl and her coping mechanisms.
Current librarian Dan Nott '18 is not a big reader of YA but has enjoyed Ben Sears's work. The library has Night Air (Koyama Press, 2016).
And last but not least, Jess Johnson ′18 picks Aqua by Kozue Amano (TokyoPop, 2007). As Jess say, "It's a sci-fi, slice-of-life story with elements of magical realism. That unlikely combination along with beautiful, detailed art gives the reader a sense of serenity and awe. It's a truly unique reading experience."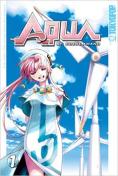 Tags: Aaron Renier, Amulet, Andy Runton, Angela Boyle, Aqua, Bone, Boxers and Saints, Bridget Comeau, Cartoon Books, Cartoon Studies, Dan Nott, Faith Erin Hicks, First Second, Friends with Boys, Gene Yang, Graphix, I Kill Giants, Image Comics, J. M. Ken Niimura, Jarad Greene, Jeff Smith, Jess Johnson, Jillian Tamaki, Joe Kelly, Joey Weiser, Kazu Kibuishi, Koyama Press, Kozue Amano, Mariko Tamaki, Mermin, middle grade, Nem Sears, Night Air, Oni Press, Owly, Raina Telgemeier, Schulz Library, Smile, Spinning, Square Fish, The Unsinkable Walker Bean, This One Summer, Tillie Walden, Tokyopop, Young Adult